CoN Music Corner Presents: Eluveitie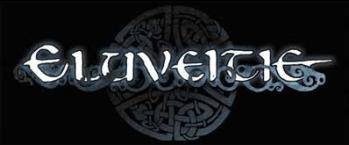 Eluveitie (means The Helvetian in Gaulish) is a Swiss folk band from Winthertur, Zurich and was founded in 2002 by Christian "Chrigel" Glanzman. The music of the band combines Celtic folk melodies with melodic death metal by using traditional folk instruments like fiddles, bagpipes, flutes, etc.

   Chrigel's first studio project was an EP called "Ven", released in 2003 and its success led to forming a whole band. Eluveitie's first full length album -"Spirit" was published in September 2006 and helped the band to establish their own kind of folk metal, blending Irish celtic tunes with the harshness of the death metal.
The success of the album led to signing a contract with the big metal label "Nuclear blast" and in February 2008 a new studio album was published – "Slania". In it Eluveitie started experimenting a bit more with adding more folk instruments like tin whistles.
In the next two years the band fully focused on creating their next two albums – "Evocation I: The Arcane Dominion", released in April 2009 and "Everything Remains (As It Never Was)" in February 2010 while also touring extensively in Europe and North America. Both albums were very well accepted and even more helped Eluveitie to become one of the most unique bands in this genre.
In 2012 was released their next album - "Helvetios", which received very positively and with the following "Helvetios World Tour" made the band one of the most recognised names in the world of folk metal. Two years later in August 2014 Eluveitie's latest album - "Origins" was published. Its whole theme is about the Celtic mythology and the tales of old.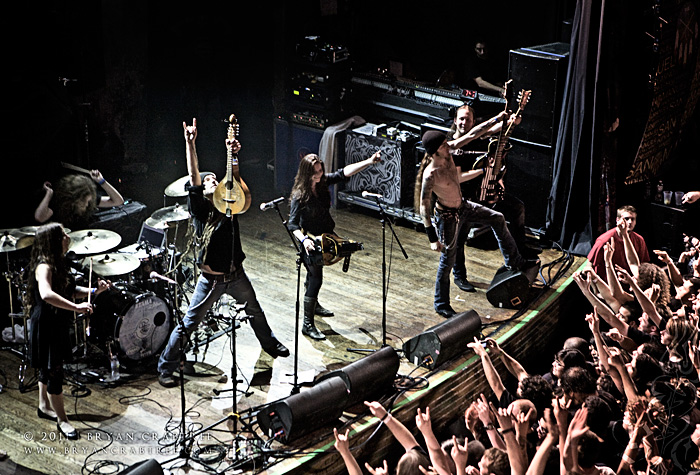 The band at the moment consists of eight members: Christian Glanzman (vocals, mandoline, whistles, etc.), Merlin Sutter (drums), Ivo Henzy (rhythm guitar), Anna Murphy (hurdy-gurdy, vocals), Kay Brem (bass guitar), Rafael Salzman (lead guitar), Matteo Sisti (bagpipes, whistles), Shir-Ran Yinon (violin). Eluveitie is really one of the most amazing folk metal bands and it managed through all these years to keep their sound always fresh and exciting.